Buying Reptile Rescue Center merchandise is a great way to support our rescue efforts and get some cool stuff in return! All merchandise sales help raise money for our rescue funds.  Our ability to rescue and rehabilitate reptiles and permanently house our Animal Ambassadors depends on donors like you.   Plus, when you proudly display the RRC logo, you help spread the word about our mission!
Reptile Rescue Center Spreadshirt Shop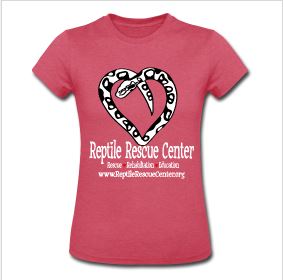 Buy shirts and more with the Reptile Rescue Center logo!  We make approximately $5 per item sold.
Reptile T-Shirts by LaCroixTees.com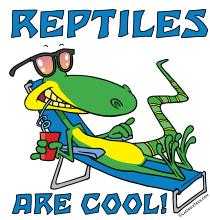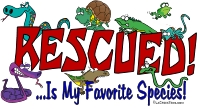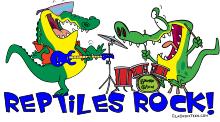 Reptile Rescue Center makes $5 from every sale of these fun t-shirts!  There are several designs to choose from.  Many thanks to Brett LaCroix for designing the shirts and including us in his fundraising efforts.
Interested in a Magazine Subscription, Restaurant.com eCertificate, or Cookie Dough?  Thanks to eFundraising Online, we can make up to 40% from every sale if you purchase through our Group Campaign.
Reptile Rescue Center's eFundraiser
Like shopping online?  Depending on where you shop, Reptile Rescue Center can earn money from iGive.com – all you have to do is sign up for an iGive.com account, select us as your Cause, and shop normally (just make sure you're logged in to iGive.com).  Also, if you install the iGive.com toolbar, not only will it make it easier to ensure that your shopping benefits us, but if you use the Search feature on the toolbar, we earn $0.01 every time you search.  It might not seem like much, but every penny DOES count, and they add up!
Reptile Rescue Center at iGive.com
If you liked this post, say thanks by sharing it.